The predecessor program to MDP




GLOBIS Accelerated Leaders Program


Testimonials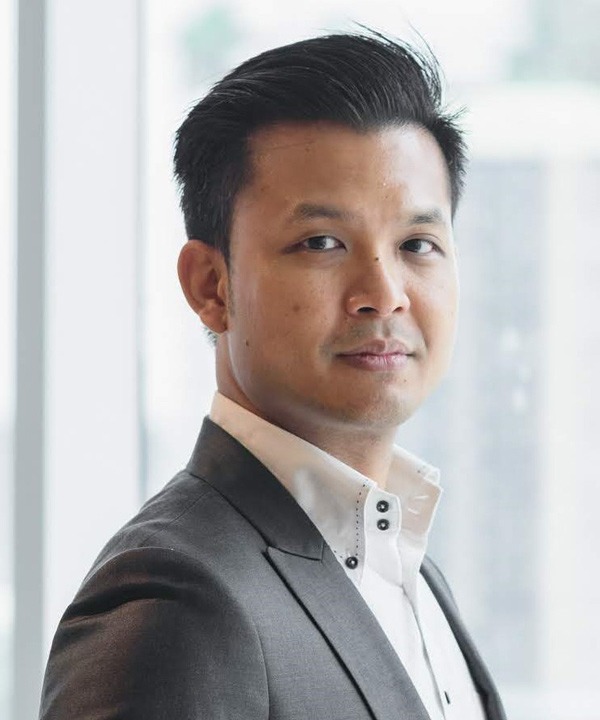 A-non
Muangsuwan
Finance Industry/ A Bank, Thailand
Dept Head of supporting Japanese & MNC.
What were your impressions of the program?
ALP was a good balance of foundational knowledge and new knowledge. I was able to recap my MBA knowledge (I received an MBA from Waseda in 2010) and update it with the latest business concepts, such as digital marketing or customer journey.
As a result, I was able to improve my communication skills, critical thinking and analysis, as well as leadership when managing global virtual teams.
The seven sessions were very intense and well organized. They were well led to ensure that the participants were well prepared for the assignments and could contribute to the class. One would usually think that it is difficult to speak up in a class of 30 participants, but in this course, the sessions were very interactive, and the group work using the breakout sessions was very effective.
Based on your participation in this program, what kind of leader would you like to be in the future?
Our mission is to create new value for the customer and differentiate the company.
I have been able to achieve my goals by utilizing the communication skills in the daily activities, but I have realized the need for a systematic approach in the COVID-19 situation. I would like to continue creating an atmosphere where everyone moves towards the same direction.
---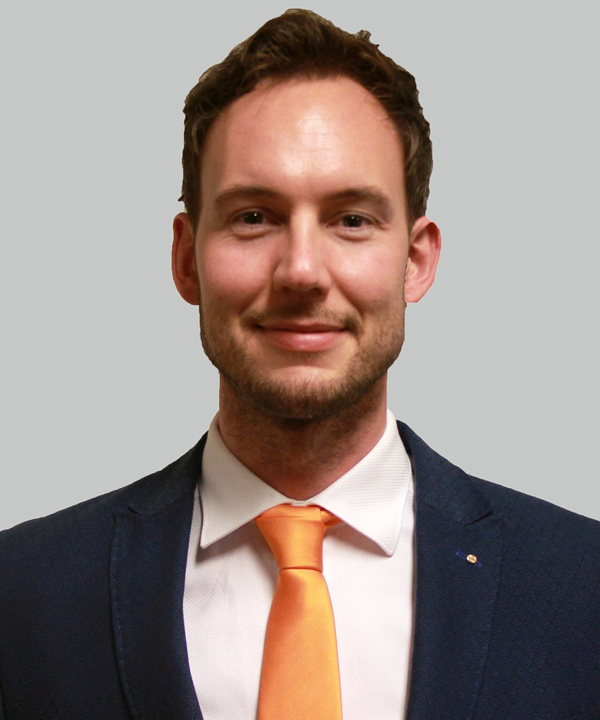 Arnold
van
Benthem
Hitachi Construction Machinery Europe
General Manager of Sales & Operation
What were your impressions of the program?
At first, I was curious what is going to happen. I wanted to find out how this program is going to evolve because the European leadership style is different from that of Japan.
ALP gathered people from everywhere: Canada, Africa, Thailand, Indonesia, etc., which was a good mixture of people with different knowledge, skills and culture. That provides a great opportunity for your personal development.
The mix of theoretical approaches and practical approaches with various interesting cases covering many different fields was really good too. Also, I had to study the theoretical part through e-learning and other materials before every session. As a result, I was able to quickly get into the practical part on the day of the session, together with the participants who had also prepared for the session thoroughly. I remember diving into the case discussions and feeling a magical and perfect mixture of knowledge.
Based on your participation in this program, what kind of leader would you like to be in the future?
My personal leadership goal is to take the strong points from the Japanese side of leadership and manufacturing and bring it together with Western European knowledge of sales & marketing. I believe that by doing this I can bridge the differences between these two regions and then we can create customer-centric solutions for Europe. As a leader, I'd like to do it in an energetic and authentic way when leading my people. I hope that I can create leaders, not followers. I would also like to motivate people and bring the best out of them because I am convinced that people are our biggest asset. People change companies – that's what I believe in.
---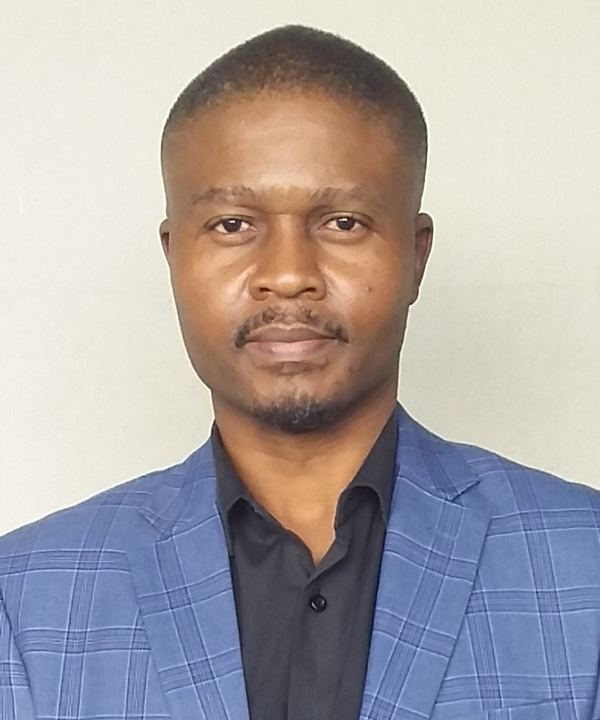 Ernest
Mtsweni
Hitachi Construction Machinery
Accessing Manager" Section Manager: MARC LCC and Planning
What were your impressions of the program?
The ALP experience was like a cherry on top of the cake. The program was water-tight: Not leaving the participants confused and drowned as all things connected and were integrated together to make sense. I could therefore seal my business knowledge gap in the current world of digitization. The lecturer broke down concepts for us to understand them easily. It provoked something inside me.
Based on your participation in this program, what kind of leader would you like to be in the future?
I now have 4 direct reports and 6 indirectly related subordinates who speak two different languages, English and Zulu. I am in charge of 2 provinces, 157 people, and 9 mining site operations.
Our company vision is to become #1 in the market we serve.
To achieve this vision, I believe it is my responsibility (not someone else's) to carry out business tasks now and in the future.
---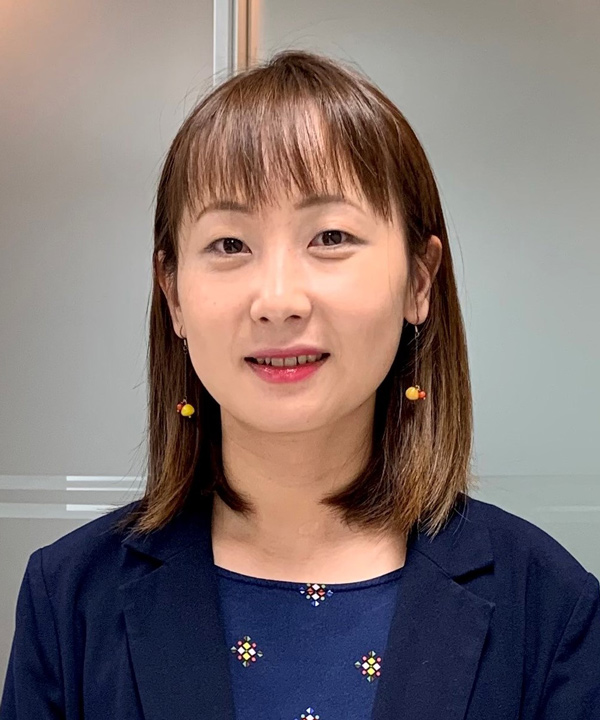 Qintao
Zhang
Nagase, Thailand
Automotive Division Team Leader
What were your impressions of the program?
The timing was really good since I was involved in developing the mid-term plan. I thought ALP was very helpful to understand the big picture of the industry and our company's positioning.
I learned a lot from the classmates from different backgrounds across the company. I enjoyed all cases, but the takeaways from the Toyota case where we discussed Kokorozashi (one's personal mission in life) was very useful to motivate my sales team as they were going through the difficult COVID-19 period. Mixed learning with GLOBIS Unlimited video microlearning was also helpful to understand the concepts.
Based on your participation in this program, what kind of leader would you like to be in the future?
Nagase should provide more environmental solutions, taking more a "consulting" approach rather than relying on the conventional "buy & sell" business model. We should contribute more to building a sustainable environment.
I improved my own leadership. It's important to understand our team members, create a culture map when needed to learn more about your colleagues, have an innovative mindset and grow my sense of ownership and responsibility."
---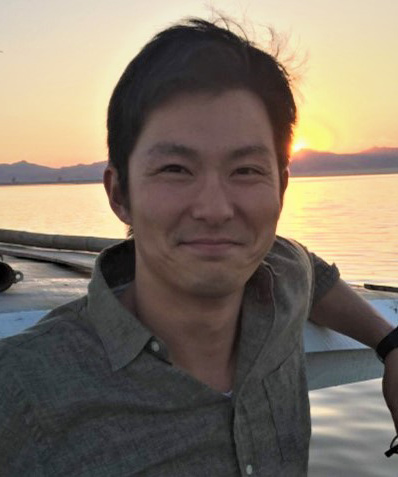 Akira Kawabe
関西電力(Kansai EPCO)
International Business & Corporate Division
What were your impressions of the program?
I was lacking experience and business knowledge before I participated in this program. I took Accounting and Finance courses at GLOBIS in Japanese before, and I knew that the courses were characterized by a lot of reading and interactive discussions. Thanks to such a unique training program at GLOBIS, I could develop my business knowledge while objectively assessing my abilities and position.
This was the first time for me to participate in such an open program in English. At first, I felt it was difficult to have discussions with people outside the company due to differences in company culture, background, etc. However, as I got used to it, I think I gained a lot of insights from diverse participants.
Also, I learned new business concepts such as agile methods, Toyota Kaizen program, innovative approaches, and internal and external analysis methods. The program was very interesting with very diverse teams and valuable sessions. Especially Session 5, "Managing Diverse Organizations/ Teams Online", was very interesting for me. This is because at my work I do projects with people from America. I struggled overcoming time, physical and cultural distances before the ALP program. I feel that the culture map and agile methodologies that I learned here have been very useful in my work when communicating with my business partners.
Based on your participation in this program, what kind of leader would you like to be in the future?
Our company recently announced the Zero carbon vision, such as starting hydrogen business study and promoting renewable power plants to achieve de-carbonization. We believe this is the social responsibility of a power utility company.
My mission for the future is to lead new electric power business from the traditional one to a more environment friendly, which would include renewable power plant and hydrogen business. These new businesses always have some uncertainty.
Therefore, in order to promote this mission as a leader, I would like to become a leader who can make bold decisions even in uncertain situations using diverse analysis methods as well as leadership and management skills learned at GLOBIS.
Participants Profiles
■Nationality (13 countries)
U.S., Indonesia, Australia, Netherlands, Sweden, Thailand, Turkey, Belgium, Russia, Hong Kong, China, South Africa, Japan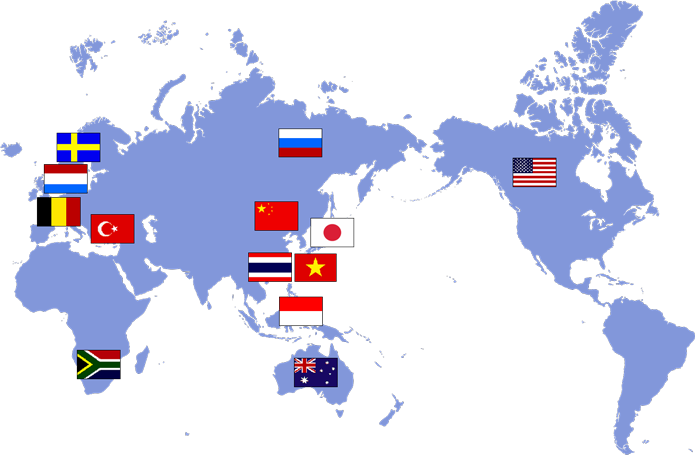 ■Industry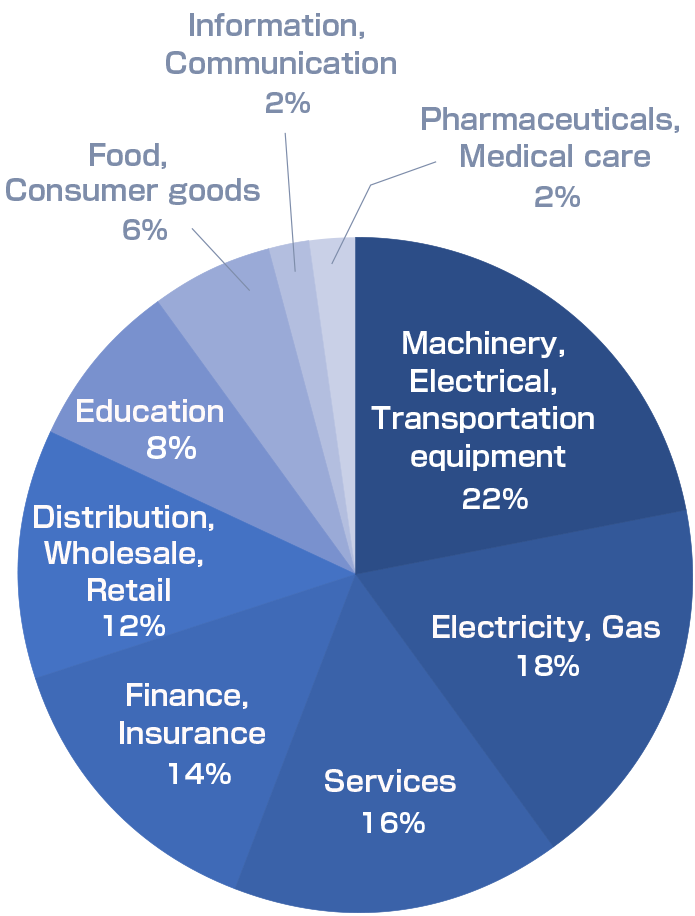 ---